WEMS SCHEDULE - Revised 4/11/2022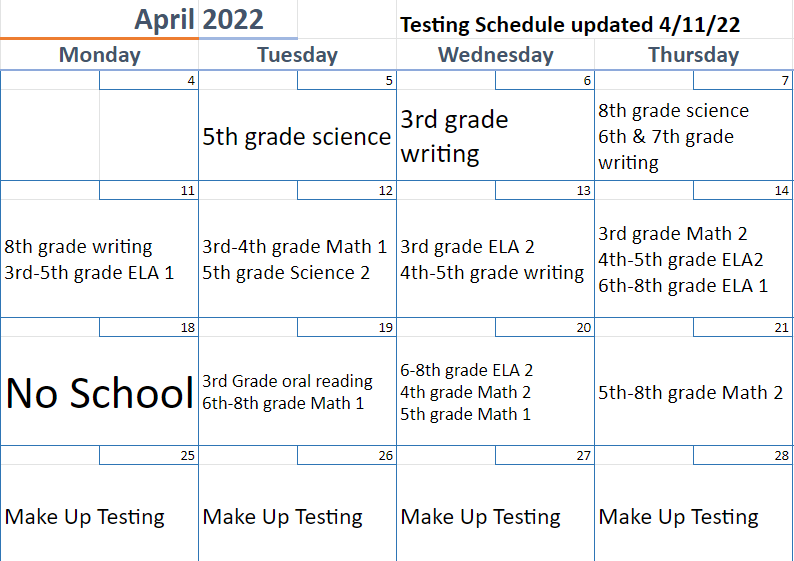 Additional information and sample tests available at https://www.azed.gov/assessmen...
TEST TAKING STRATEGIES
Try to get a good night's sleep at least two days before testing.
Eat a healthy breakfast containing protein, dairy, grains, fruit and vegetables.
Answer all the questions. Keep moving. Do what you can first. Come back to the difficult questions later.
Read directions carefully. Follow them exactly. Ask for clarification if you don't understand.
Highlight keywords.
If scrap paper is allowed, jot down notes or work out problems.
Allocate some time to check your answers.
Keep calm! Show what you know. It is your time to shine.