HOMECOMING WEEK starts Monday, September 25th! Homecoming Dance is Saturday, September 30 from 8:00-10:00 PM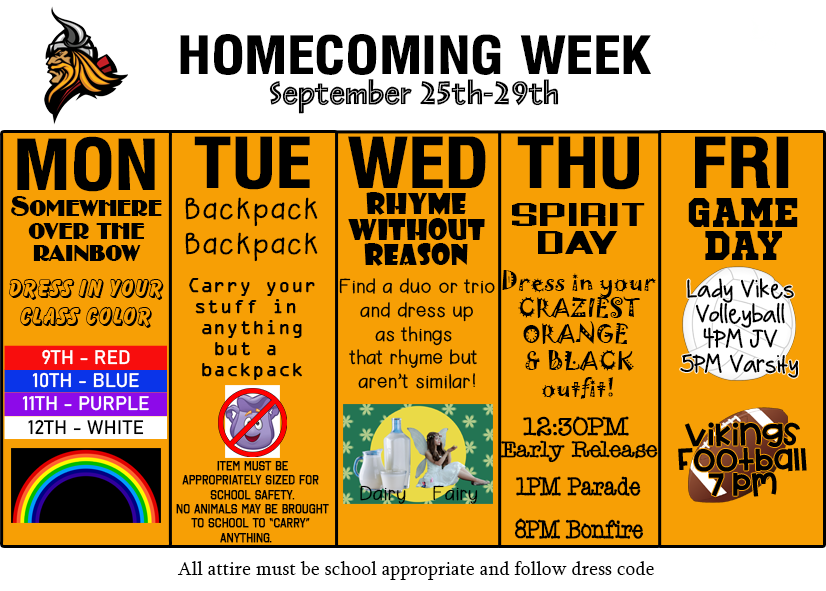 WEMS SPIRIT WEEK! Sept. 25-28

Congrats to our Kiwanis Students of the Month from WEMS! Way to go Falcons!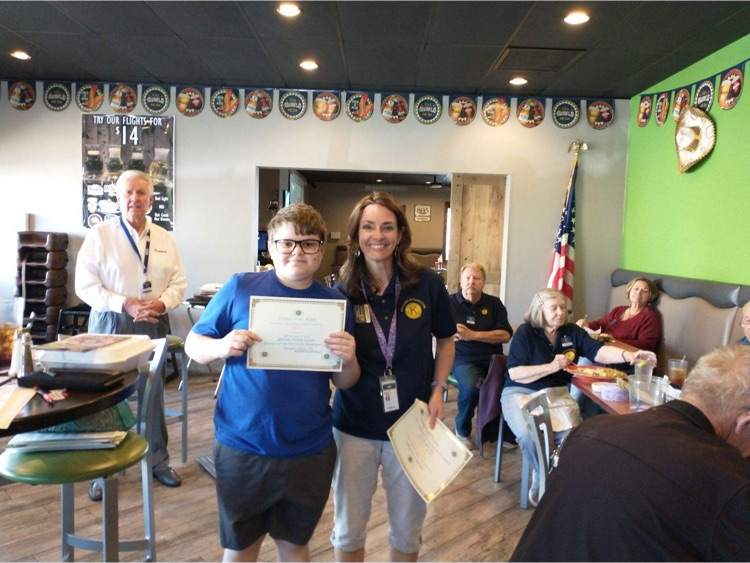 Hello WHS community! We have successfully completed our September fire drill.

Hello WHS Families and Community, Our hold has now ended. Thank you to everyone for their support during this extended hold and keeping the hallways clear.

Hello WHS Families and Community, We are currently on a hold for a medical non-emergency. More information to come if anything else develops.

Please see the attached September newsletter for WEMS!

Good evening WUSD families. This message is for all families (WEMS & WHS) who have not yet submitted the free/reduced meal application this year or who have not received a notification from the Food Service Director informing you of eligibility. All students of families who have not yet submitted the free/reduced meal application will begin being charged full price for all meals beginning Monday September 11. The free and reduced meal application can be found on our website under the Department Tab - Food Services, or you can search "Free and Reduced Meals" on the wusd2.org website.

Greetings Williams Families: Just a friendly reminder that all schools and offices will be closed Monday Sept. 4th, in observance of Labor Day. We hope everyone enjoys a safe, long holiday weekend.

Interested in volunteering with us here at WEMS? Scan the QR code to get started! Your efforts make all the difference for our kids!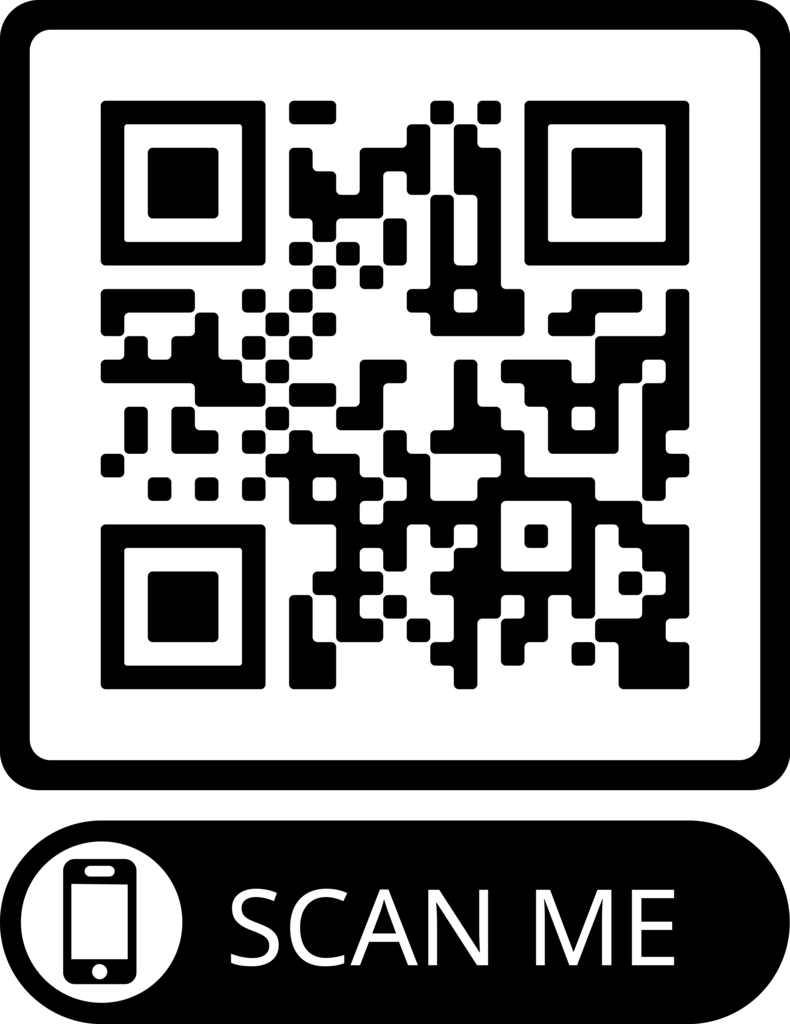 PTSA would like to say Aloha to our new, potential and long-time members with a Luau! Join us Tuesday, September 5th at 3:30 for snacks and treats in the WEMS Long Hallway. Stay for our first meeting at 4:30. More information here!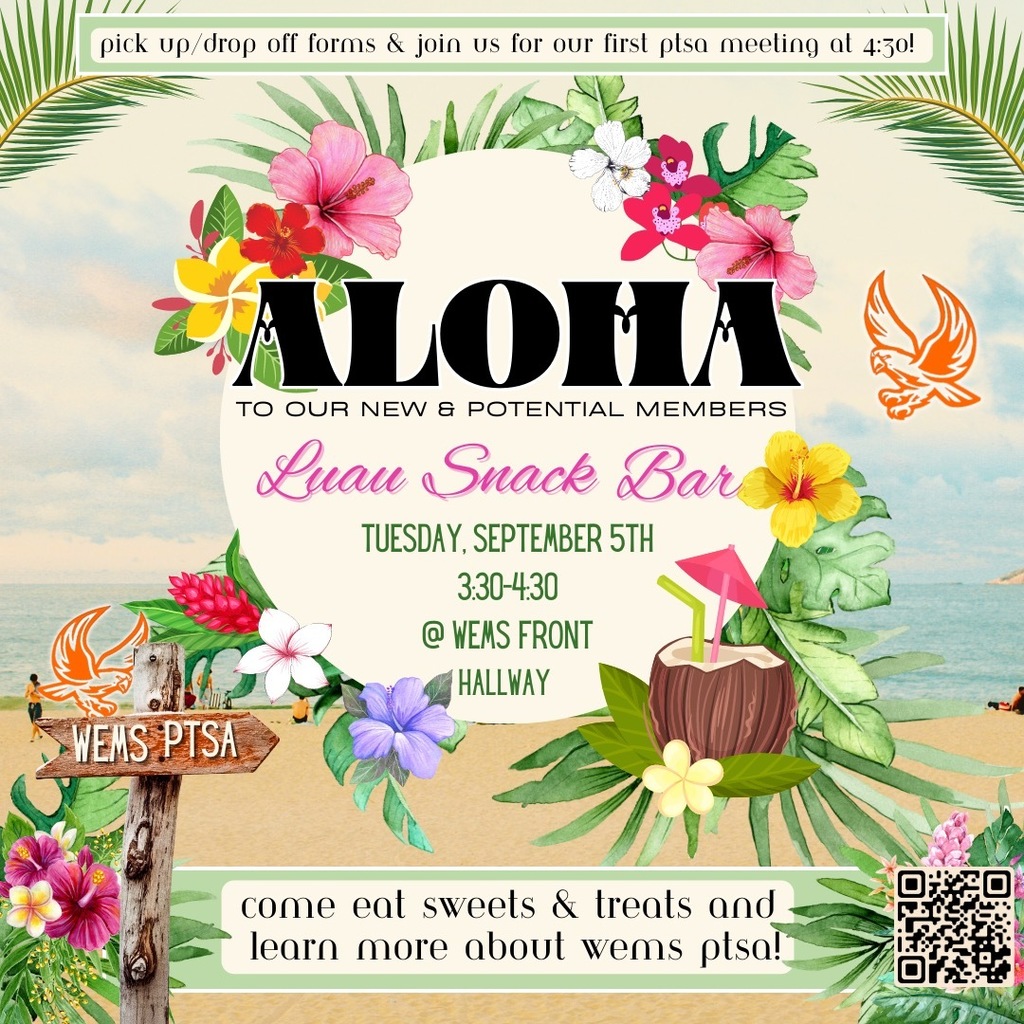 Thanks Superintendent Evans for stepping in to sub for us today! What a great coach!

Hello WHS Community! Our community partner, Bethany Fellowship, is hosting a youth rally on Saturday, September 2, 2023 at Miss Kitty's Steakhouse beginning at 2:00. Please see the attached flyer for more information.

Hello WHS Community! We have successfully completed our first fire drill of the year. It began at 9:13 am and ended at 9:20 am. Go Vikes!

August Newsletter from WEMS! Happy weekend WEMS families!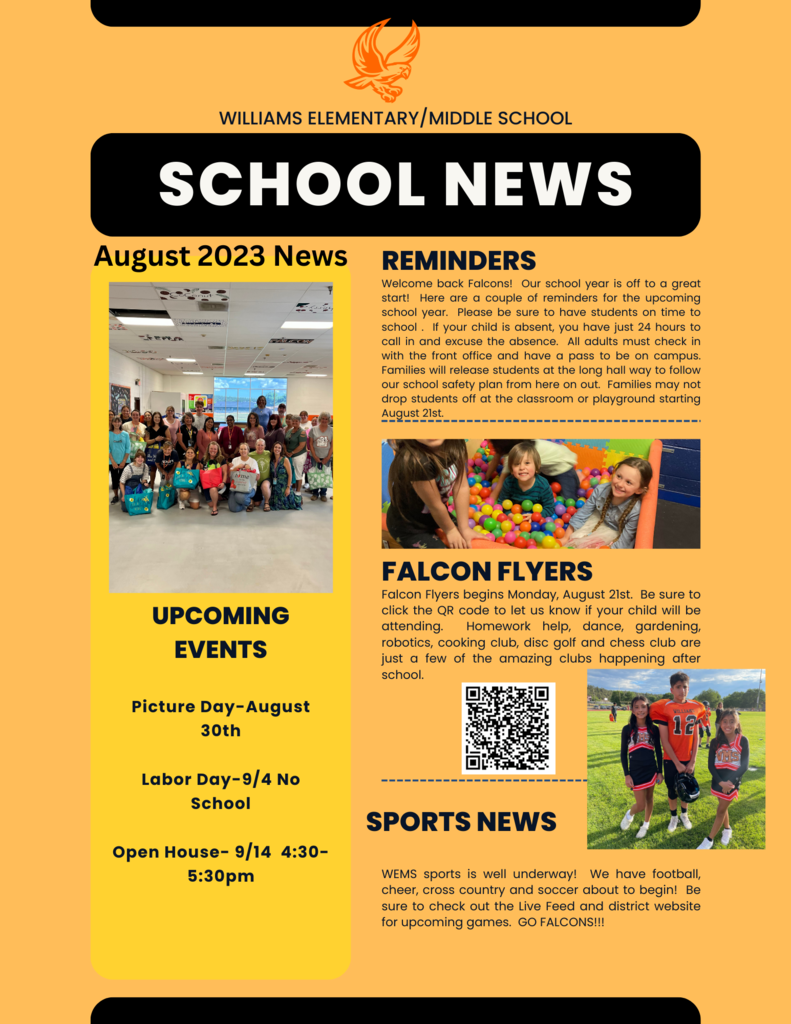 WHS Students & Families: We have received community complaints about the students at the high school while they visit Safeway during lunch. Just a friendly reminder that changing the price for an item you are purchasing, not scanning an item in self-checkout, and eating food from the wing bar without paying for it, is theft. Please remember that Safeway is a business, and that they have the ability to protect their store from theft in a variety of ways. They have not moved forward yet with contacting the police in these matters, but we have again recommended that they do so. If Safeway choses to move forward with legal action against the students who are stealing from them, that matter will be between Safeway, the police department, and the parents of the accused student. The school does not have the right to step into those matters in any capacity. Our mission as a school is to help prepare students to be college, career, and community ready; to be productive citizens ready to serve their communities.

Falcon Flyers begins Monday, August 21st. Please see the attached flyer and scan the QR code on your phone to let us know your child will be attending.

Greetings Parents/Guardians of WUSD # 2: The PowerSchool Mobile app is once again active for the new year. The district code is: QBLM For previous users, please sign out and sign back in to the app and make sure you have the latest version/update of the app. Parents/Guardians & students can monitor: meal balances, fees, grades, student schedules, & attendance of each child. For assistance with this app, please email
tech@wusd2.org

WEMS Picture Day is coming August 30th! See flyer for more details.

In an effort to ensure a maximum audience, create one-stop shopping, and to ensure everyone has access to the most up-to-date schedules, WUSD # 2 is adapting its sports schedules communications. The links below will always be available (to view or print) throughout the season and to see any changes made by the Athletic Director. Changes might include: dates, locations, times, cancelations, etc. When you click, you'll have the piece of mind knowing that you are viewing the current schedules in real time. Please visit these links early, often and throughout the duration of the sports seasons. WHS Football & Cheer:
https://docs.google.com/document/d/15JWwBmGUQxyvG00newgsevE7hUIYWVWFvPZTOJd51GY/edit?usp=sharing
WEMS Football:
https://docs.google.com/document/d/1HQ7vWL_1UrWd5IT06I2Whw6oG1oIdpjTeiIggpkGnEs/edit?usp=sharing
WHS Volleyball:
https://docs.google.com/document/d/1-82h3JxoxXd_9T_RUFk0dOxbXEM_Kp5KfSmS47D_k5U/edit?usp=sharing
WEMS Cross Country: COMING SOON, first meet 9/6/23 @ Buffalo Park WEMS Soccer: COMING SOON! WHS Soccer:
https://docs.google.com/document/d/1AdHQ5ya_MrFUA0sCKEjllyyWA3UfNwQuXr7j7FwJDHI/edit?usp=sharing